Plans for New Purdue Veterinary Medicine Hospital Take Shape
By Lauren Bruce and Kevin Doerr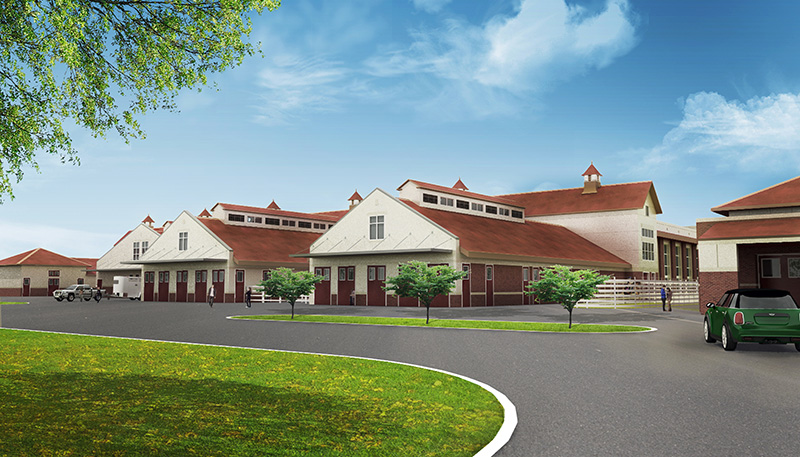 New hospital facilities include an equine hospital complete with new large animal barns to be built during Phase 1.

Click to Enlarge
Newly produced architects' renderings reveal the initial design concepts for a multiple phase Veterinary Teaching Hospital (VTH) project that ultimately will create a stunning new look for the Purdue University College of Veterinary Medicine and address critical needs related to its missions of learning, discovery, and service to animal owners and referring veterinarians. The first phase will be a new equine hospital. The $35 million structure, as well as future phases, will be located east of the College's existing facility in space to be made available by demolition of nearby Freehafer Hall and the extension of Williams Street in West Lafayette.
In August, the Purdue University Board of Trustees gave its authorization to plan, finance, construct, and award construction contracts for the new equine facility. "This commitment fulfills the foremost priority in our College's strategic plan," said Dean Willie Reed. "A new hospital for equine patients will enable us to increase our effectiveness in recruiting top-notch students, retaining our elite faculty, growing our animal patient caseload, and training the next generation of veterinary students."
The 76,600 square foot hospital will have an entrance from South Grant Street, with paddocks near that entrance. Necessary utility work also will be included in Phase I.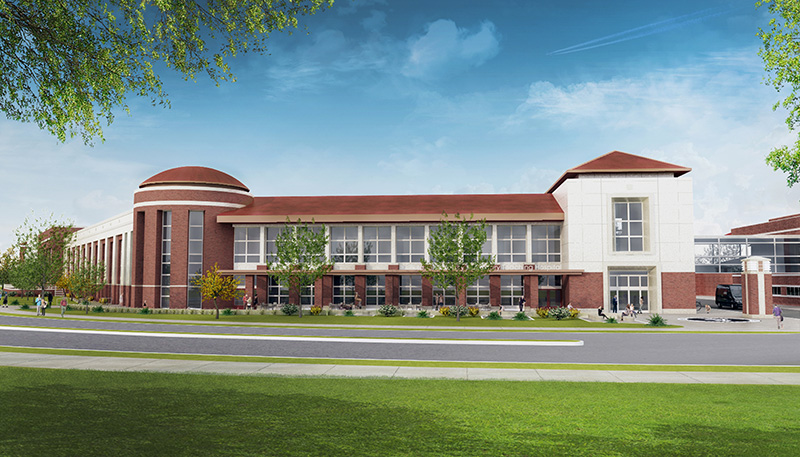 The

anticipated second phase of construction will include a new $40 million small animal hospital.



Click to Enlarge
Future phases will involve construction of a new small animal hospital and a food animal hospital for species such as cattle and small ruminants. Plans call for starting construction of the equine hospital in September of 2018. Financial support for the project will come from the University's central reserves and private gifts. In December, the State Budget Committee approved the University's financing plan, meaning that no state funds will be contributed to the project.
Designed to meet the needs of students, faculty, and hospital clients, the new facility will include space for orthopedic and general surgery; diagnostic imaging, including radiology, MRI, and CT; nuclear medicine; an equine outpatient reception area; exam rooms; treatment, medicine, and surgery wards; a reproductive systems ward; an intensive care unit; and an area for conducting hospital rounds.
Dean Reed said these key areas of the hospital can be named by donors who make qualifying contributions.
"As we anticipate groundbreaking next fall, we are excited about partnering with supporters who would consider the special naming opportunities associated with this exquisite new structure," Dean Reed said. Those interested in more information about naming opportunities should contact the PVM Advancement Office at 765-494-6304 or pvmgiving@prf.org.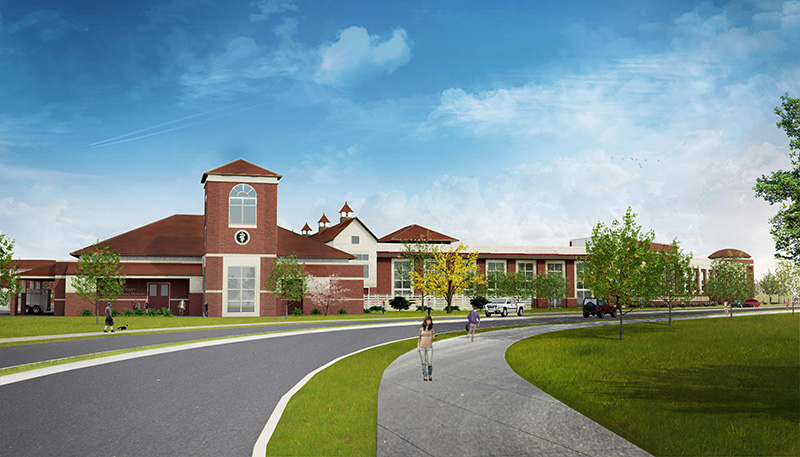 New hospital facilities include a new equine outpatient building to be completed during the first phase.
Click to Enlarge
The new facility cannot come too soon, according to Dean Reed. Parts of the existing Veterinary Medical Complex date back to the early 1900s. Since opening in 1960, Lynn Hall, the College's main building, has had to undergo multiple rounds of refurbishing to accommodate new technologies and increased enrollment. The building originally was designed for about 50 students per class. "Since Lynn Hall was constructed, we have increased DVM student enrollment to nearly 90 per class, expanded our research, added the veterinary technology program to train the nurses in veterinary medicine, and developed sizable residency and internship programs in a crowded and very outdated structure," Dean Reed said.
"Modern facilities with up-to-date capabilities are vital to successfully addressing these issues. This commitment by Purdue to construct a wonderful, state-of-the-art facility means we will be able to provide the highest quality care for our animal patients and a much better learning environment for our students, who are preparing to become the next generation of veterinary professionals."
---
This story is part of the 2017 Annual PVM Report.